26 Dec 2021 | 06:01 | Football
The Gunners are flying high on the rankings when they have won all of the last 3 rounds. Their goal is to maintain that streak against Norwich.
Arsenal have decided to strip the captain's armband and remove Pierre-Emerick Aubameyang in recent matches for disciplinary violations. Without number 14, the Gunners' strength not only has not weakened but they are also playing extremely sublime. Mikel Arteta's students have won all of the last 3 rounds and have entered the top 4.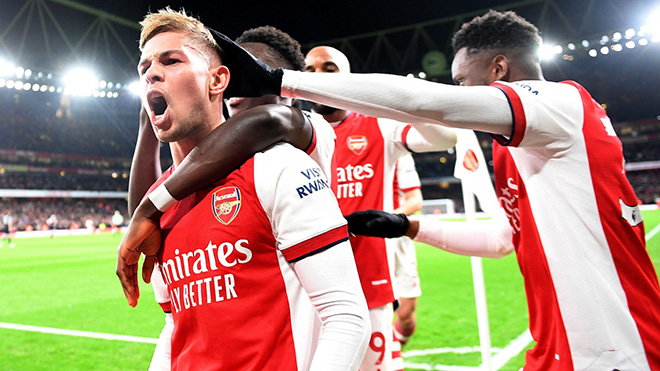 Arsenal's next opponent is Norwich City. "Canary" is currently ranked at the bottom of the rankings with only 10 points. Clearly comparing the current strength and performance, the London Gunners are completely superior. Their goal in the upcoming trip is nothing but 3 points to maintain 4th place in the rankings.
Former striker Dimitar Berbatov predicted: "Norwich is still in big trouble and I don't see them safe this year.
Arsenal are going strong, Arteta and everyone in the team must be pleased, as they were at the bottom of the table after the first three games. I don't think many people have seen what Arsenal do lately.
Unless there's a surprise here, I think it's a pretty simple story. Predict Arsenal to win 2-0.